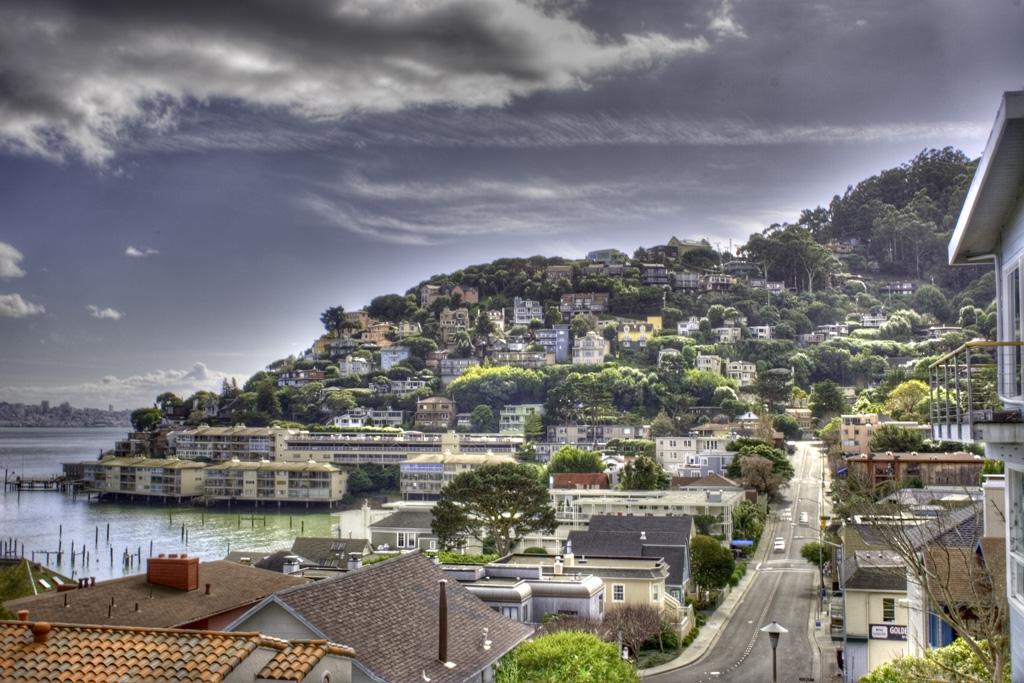 Sausalito takes its name for the "little willow" trees (Saucelito) which 18th century Spanish explorers found growing along its streams. Sausalito is a small town of only 7,500 residents, best known for its spectacular waterfront views. It's a quiet, charming town that some say reminds them of the Mediterranean.
Sausalito is best visited as a day trip or side trip from San Francisco.
Things to Do in Sausalito, California
The

Bay Area Discovery Museum

near the foot of the Golden Gate Bridge is a good place to take the kids, from toddlers to age 8.

Art galleries and souvenir shops along Bridgeway are Sausalito's most-visited attraction. Views from there across the bay toward San Francisco are so captivating that a friend once remarked: "It's like a dream."
To get a different point of view, take a walk north along the waterfront, past the yacht harbor. Along the way, you'll find the

Bay Model

, a three-dimensional hydraulic model of the San Francisco and Delta covering over 1.5 acres.
Sausalito's floating houses are one of its least-known and most fascinating points of interest. In fact, performer Otis Redding wrote his hit song The Dock of the Bay in this area of Sausalito, where he had rented a houseboat in late 1967 to get some peace and quiet.

Use the Floating Homes guide

to find out where to see them, when you can get inside and how you can rent one for a few days or more.
Best Time to Visit Sausalito, California
Any time is fine for a Sausalito visit, but it's truly spectacular when the air is clear and San Francisco is visible across the bay. After dark, the town gets very quiet.
held over Labor Day1 weekend, draws a broad selection of artists and craftsmen