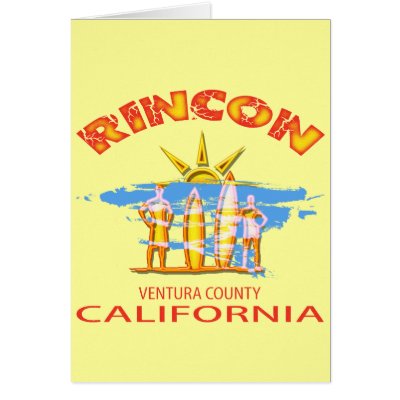 Ventura/Santa Barbara County line
Exit State Beaches or Bates Rd. off Hwy. 101
Ventura, CA 93001
Rincon Point, on the south edge of Carpinteria, is known world wide as one of the planet's top surfing spots. Nearly every major surf champion on the globe has taken Rincon for a test drive.
If you are driving the 101 freeway, exit Bates Rd. On most days parking is plentiful at Rincon. When entering Rincon, the parking to your left has a path right to the south size of the surf zone. The parking lot to your right has mountainside stairs that take you to the beach just north of the point.
It is best at low tide during the winter. Surrounded by a private gated community, access is restricted to a public trail to the bottom of the cove. Rincon is divided into three parts; the Cove, Rivermouth, and Indicator. The cove is the best part of the point and is the closest to the freeway. Rivermouth is the speed section reaching from the mouth of Rincon Creek to the large white/stone house. The Rivermouth barrels at low tide and needs a strong swell to be connected. Some hazardous, sharp rocks. Indicator is around the stone wall, not visible from the freeway. It's usually not very good. Unfortunately, water quality also suffers as a result of winter rains, causing occasional beach closures.
2011 Rincon Classic Champion Mike McCabe